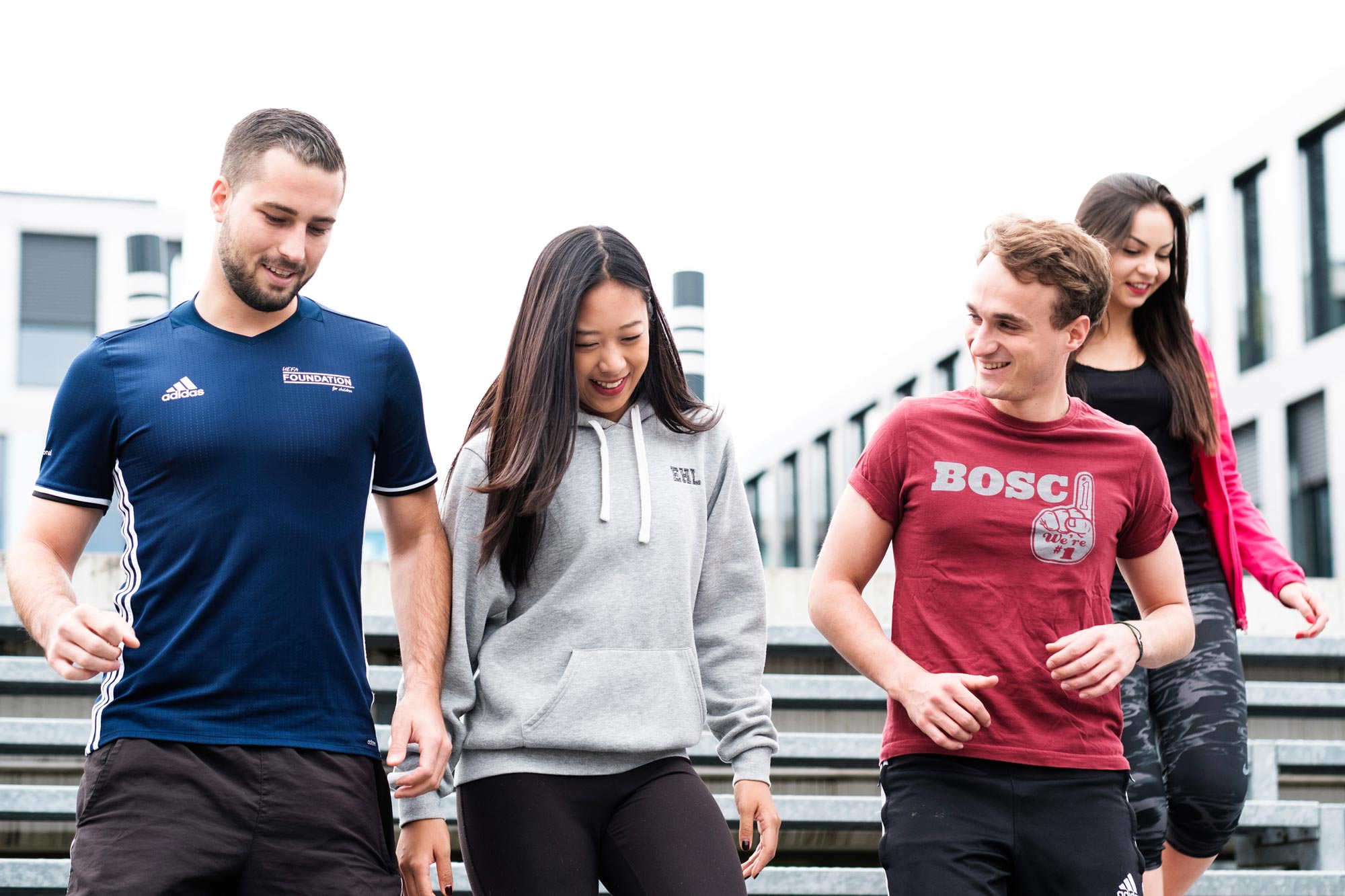 Sports on campus
Whether you like the friendly contact of team sports, or prefer challenging yourself with precision or endurance-focused training, our sports department organizes a wide range of activities.
Team sports are offered through student-led sports committees. Fitness classes are organized and students can receive personalized training advice. Classes include martial arts, yoga, pilates, aerobics and "body-pump".
A new campus is under construction and will offer excellent sports facilities including a leisure center, a fitness center, outdoor tennis courts and an indoor swimming pool.